Welcome to NACA's Online Community!
We have created this online space for NACA members to be able to create dynamic member profiles, collaborate together on projects, share your ideas and expertise with others – and, most important, connect with fellow NACA members.
Share, collaborate, exchange and grow – that's why we're here, and we hope you are too. Engage and explore the new site, there are many exciting features that we hope you will find useful. As with any new site, there may be some areas that are not fully functional yet. Please bear with us and know that we will continually work to improve the member experience. If you find areas that appear broken, or have ideas on additional features you would like to see available on the new site, please let us know.
Welcome. We're glad you're here!
---
---
Message From The President
It is with excitement, anticipation and great honor that I now serve you as your President for 2020.
A new day begins for NACA as we strengthen our focus on the needs of our membership through better benefits, training, and alliances with state associations, and other industry partners. As I look ahead to 2020, I will be laser-focused on growing our membership, while developing new programs that will invest in your careers and future.
NACA's true strength comes from you, our members! If you are not a member, please consider joining today and help us build a great organization that will continue to serve the men and women in animal care & control!
Please know that we value you, and we are here to help you, listen to you, and engage you. Investment in NACA, as a member, will be well worth the value.
Scott Giacoppo,
NACA President 2019/2020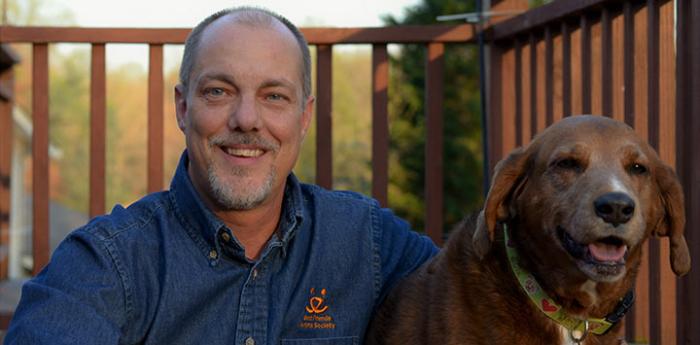 ---
Join Us in Reno For
Training Conference 2020


Wednesday October 7th- Friday October 9th 2020


www.nacaconference.org
Thanks to everyone who participated in NACA Conference 2019! The Orlando Conference was a great success and we look forward to seeing you in Reno in 2020!

Visit our NACA Conference page for updates and information www.nacaconference.org
---
MEMBER ONLY TRAINING AND WEBINARS
NACA has partnered with Justice Clearinghouse to bring our members webinar-based training relating to animal welfare, officer safety and leadership issues. NACA members can attend the live events or access the extensive library of recorded webinars 24 hours a day.
You can also generate certificates of completion, which can be used when seeking continuing education credits as part of your professional development/career planning.
We feel this type of ongoing training is important not only to maintain skills but to develop new ones and keep our community informed of recent changes and best practices.

If you are a current NACA member, look for an email from
Aaron Gorrell (aaron@justiceclearinghouse.com)
with your account login information. If you are not a member, Join Today!
FOR ADDITIONAL INFORMATION PLEASE VISIT
---
---
---

Conference
Scholarships
Provided By Maddie's Fund
#ThanksToMaddie
Maddie's Fund®, a national family foundation established by Dave and Cheryl Duffield to revolutionize the status and well-being of companion animals, sponsored scholarships to cover the NACA Training Conference registration fee plus costs! THANK YOU MADDIE!!
---
PetSmart Charities® Scholarships
Thanks to a generous grant from PetSmart Charities, fifteen scholarships were provided to NACA members.
PetSmart Charities, Inc. is a nonprofit organization with a mission to find lifelong, loving homes for all pets by supporting programs and thought leadership that bring people and pets together. In addition to finding homes for more than 500,000 homeless pets each year through its in-store adoption program in all PetSmart stores across the U.S. and Puerto Rico, PetSmart Charities provides funding to non-profits and municipalities aligned with its mission through four key areas of grant support: Preventing Pet Homelessness; Helping Shelter Pets Thrive; Supporting the Bond Between People and Pets; and Emergency Relief and Disaster Support. To learn more about PetSmart Charities, visit www.petsmartcharities.org.
THANK YOU PETSMART CHARITIES
---
NACA Updates Membership Types
Visit the NACA Membership Benefits page to see all the benefits for each membership type.
Visit the NACA Bylaws page to review the updated bylaws.
The NACA Board of Directors has set new membership pricing for the various member types. The new membership fees will go into effect on January 1, 2018. The new membership fees can be found on the Membership page.
Also members of Current Affiliated State Association Partners will be able to use a special promo code issued by their State Association to receive special pricing on their NACA Individual Membership. Your State Association will need to renew their Affiliated State Association Partnership before the promo code is issued to the State Association.
---
If you have forgotten your log in information, contact the NACA Corporate Office, by calling 913-768-1319, or by sending us an e-mail at naca@nacanet.org, for assistance. If you think you are a current member, do not create a new member ID, contact the Executive Office for assistance.
---